A Piece Of The Universe [prototype]
A downloadable diorama for Windows
A neatly fenced-off, densely interactive piece of the Universe to potter about in.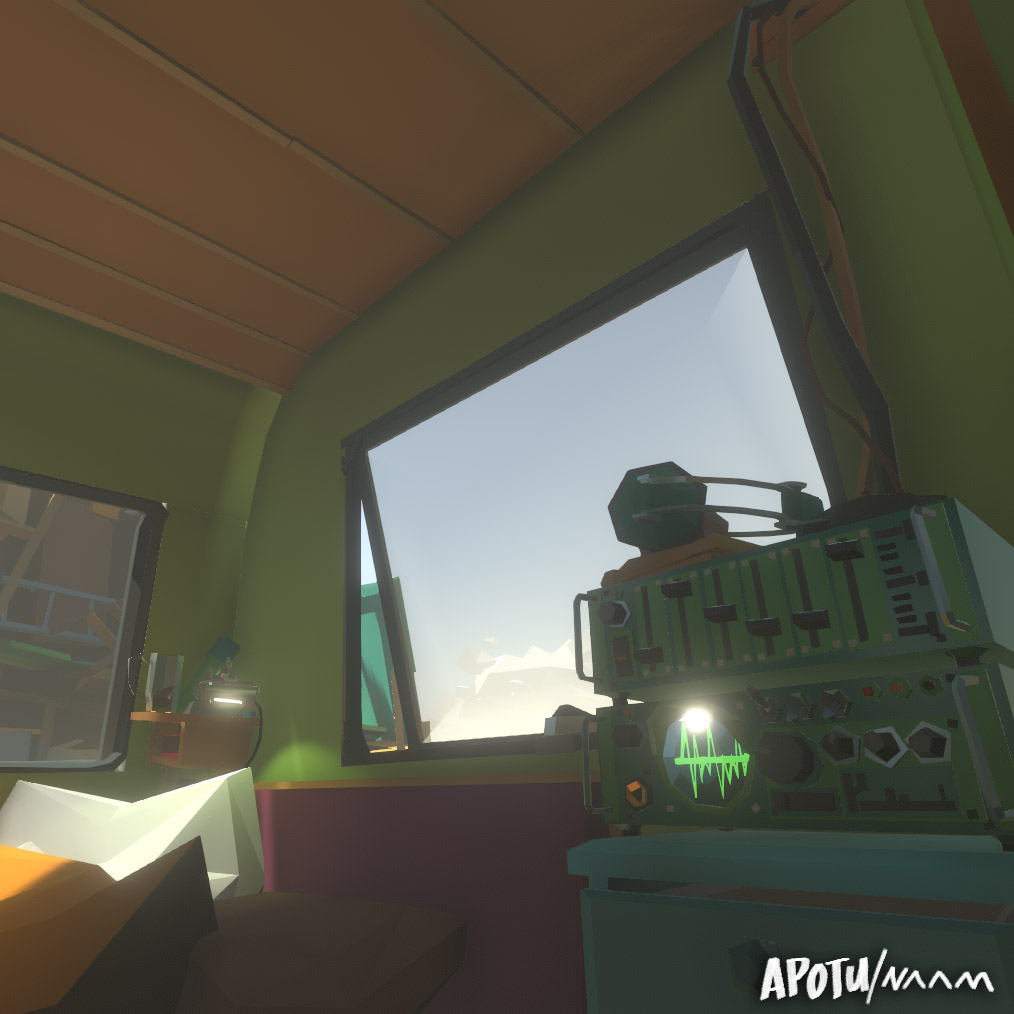 A Piece Of The Universe is a sense-of-place experiment built entirely in Google Blocks and Unity, made In VR, for VR. It grew out of a mere inkling of an idea about a place, and has been forming itself out of thin air ever since that first bit of kitchen I built in what was supposed to be my vacation in June 2017.
It's a small place with super-high interactive density, filled with little experiments with the medium, and slowly but surely a narrative is beginning to form.

Grab your collar (under your chin) and stuff that jacket full with anything you can find.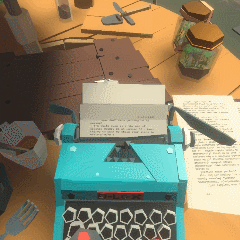 Some elements of the world will inspire you to write a journal report on it.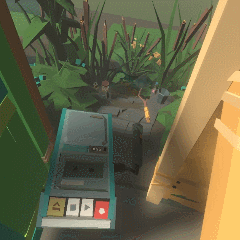 There's a fully functional cassetterecorder in there somewhere.
... and parallel worlds to seek out.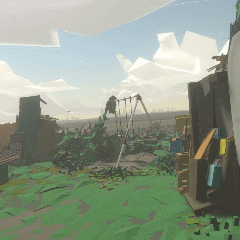 Telekinetics for hard-to-reach objects.
All still very much in development!
Follow me on Twitter to keep up to date to what I'm working on for the next update!

Also, so chuffed, APOTU was featured on Engadget!
LATEST CHANGES:
0.76b1
- FIXED headphones not working when starting a fresh game.
- made shower workings more obvious (and: hints are now a thing).
- story tweaks.
0.75b4
- Had to upgrade the Unity project to make WindowsMR work again.
0.75b1
- completely new and homebrewn interaction system, this is mainly what took so long : ).
- a fully functionmal cassette-recorder to go and find.
- recordable tapes that go along with it.
- Save-moths.
- The Frogs.
- Everything in APOTU now gets saved between sessions.
- more journal reports.
- Graphics inside the Cahier, as well as polaroids to theme them.
- Ladybugs of Reportage now signal that you have a new idea for the journal.
- A new bit inside the tropical swamplands.
- Teleport glasses of various presets.
- I think 'phase' teleport is new?
- Munchausen-heightadjustment: grab your collar to raise/lower yourself.
- Tweaks to the telekinetics system.
- A functional bedside tapedeck to replay your recordings.
- Tapes can now transport you if you listen to them in bed.
- Something new in the mail!
- An new, even wetter world to scour out.
- Index support.
- Optimisations.
Download
Click download now to get access to the following files: